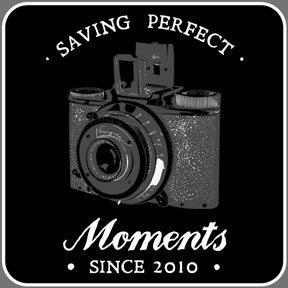 PhotoBoothSA has over 12 years experience we have managed to establish the perfect balance between FUN & VALUE FOR MONEY without compromising on quality & service.
Based on the classic 1930's photo booth feeling together with added style, mobility and modern technology and as a result we have become the trusted industry favourite hence providing you with the professionalism, reliability, photographic quality photos & printouts you deserve!
Most of all with our enclosed photo booths, magic is created behind the curtains providing privacy for even your most reserved guests… (even the REALLY shy ones!)
We believe that celebrating every occasion is an essential part of life! We are passionate about taking photos with only the top quality equipment & making your event unique by adding that extra WOW factor. Hiring one of our Photo Booths will put the FUN in any party!
Furthermore if you have ever experienced PhotoBoothSA in action, you would know that our goal is to create and capture perfect memories at once in a lifetime events.
As a result PhotoBoothSA will create your lasting memories, long after the awards ceremony, cutting of the wedding cake or the birthday candles are blown out…

Choose Your Props

Enter The Booth

Start The Magic

Have a Blast!

Collect Prints Outside
Await your quote

Pay your deposit to secure your spot

Complete our info form including your
design details.

Now start counting the days!
With all your info received all is confirmed

We arrive 45-60 minutes before your booking time

Start making memories!

Receive your DVD before we leave.
3 x 3 meter Floor space required (includes props table space etc.)

Electrical outlet required (we bring along a 10m extention)

Yes… Don't worry all our equipment fits through a standard door!
Trusted & Reliable

Instant Duplicate Strips

Dedicated Operators

Including Props!

Unlimited Sessions

Enclosed Photo Booth
What is a Photo Booth without
THE BOOTH?
Dont just stand around...
Dress up, get in & have a magical
photo booth
experience!
No need to be shy behind our curtains!

Instant Printing
Instant
Lightning Fast
Printing!
Faster = More Pictures
Super fast, High Quality, Instantly Dry prints.
Faster printing means more pictures & more memories!

Loads Of Extras
We have a wide variety of optional extras available!
Extras = More Fun!
We strive to be bring the innovating optional extras to make your day even more memorable!
PhotoBoothSA - Presents #PhotoBubble
Don't Listen To Us, Listen To Them :
On behalf of St Mary's DSG Pretoria, we would like to thank you for the special contribution you made to the Matric Dance of 2014.

It was a tremendous success and would not have been possible without your high levels of quality and professional service.

The Matric Dance is such a big and important event in the lives of our girls and because of your efforts, the night was a special one that the matrics will always remember.

Thank You once again!
Hi Janine

I would just like to say that it was an absolutely amazing experience having you and your photobooth at our function.

Our team at Affinity Health enjoyed it immensely and have the printed strips hanging all around our offices.

We thank you for your professionalism and the fact that you accommodated us to stay that extra hour.

We will definitely be making PhotoboothSA a regular occurrence at our functions.
On behalf of the rest of my colleagues at K2A and our crazy clients, I would just like to extend A BIG BIG BIG THANK YOU for making our UW Cocktail Party such a success.
You definitely added to the vibe, ambiance and overall gees of the party.

Our clients and staff had an absolute ball in the photobooth, and pictures really do speak 1000's words.

Please extend our Thanks to the two lovely ladies who were at our function, they were beyond brilliant and come highly recommended.
The photo booth was definitely a hit at the party, and was enjoyed by everyone.

It makes a change from having to beg guests to pose for photos!!
Thank you for your efficiency and professionalism, and the great quality of your pictures.

The venue manager even commented that this was the most professional Photobooth they have had come in!!

Will be adding you to my recommendations for any parties in future!